01. Manual: General RSS Feeds Generator
Posted by Mark Seaman on 25 June 2009 10:26 AM
By RSS Ground service.
General RSS Feeds Generator from RSS Ground will allow you generate either keyword based RSS feeds or category based RSS feeds.
Keyword based RSS feeds Generator

For keyword based RSS feeds choose a type of content navigating through tabs.
In each tab you can specify any number of content providers you wish to receive RSS feeds from.
Use "Select All" option to check all content providers within a tab.
Now specify a keyword or a list of keywords.
To have the idea on a keyword syntax please refer to these TIPS
Note: a separate RSS feed for each keyword for each content provider will be generated. If you choose 3 different providers and specify 4 different keywords you will receive 12 RSS feeds as a result.
Finally, use "Generate and send to" option to generate your list of RSS feeds. Here you need to choose an action from drop-down menu. You may choose to send your feeds to "My saves" section or send them directly to other RSS tool for further processing.
Note: if you choose to send RSS feeds to other RSS tools they will be automatically saved in "My saves" section and you will be able to reach them any time you want.
If you wish to have a copy of generated RSS feeds you may check "Send rss feed(s) to my email" option.
When all needed settings are done, press "Generate" button to get your RSS feeds.
Category based RSS feeds Generator


The same algorithm with generating category based RSS feeds. The only difference is that you do not specify your keywords. You just choose a type of content you wish to get, specify targeted providers across the content type tabs.
Each content provider allows you generating RSS feed of a given thematic category or subcategory. Check-mark needed ones. You may select as many categories and subcategories across any number of content providers. Each selection will bring you a separate RSS feed.
Note: you can generate both types of RSS feeds, keyword based or category based, at a time. Or just RSS feeds of any one chosen type.

Here is the list of useful links you may also be interested in:
In case you are an unregistered visitor, please see RSS Ground offers page: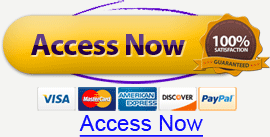 ---